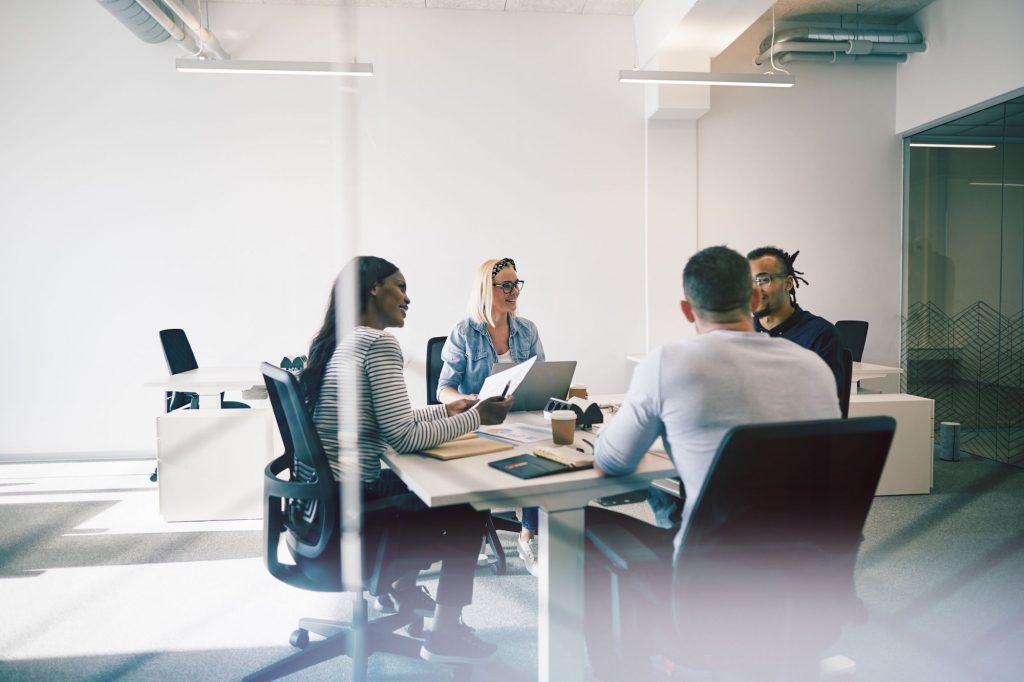 Outperforming Competitors
"Blue" is the Australian office of an international company that sells high quality alcohol.
The company's product is excellent and has won a number of international awards. Despite a great product, very dedicated people, and strong networks and opportunities they were growing slower than other companies in the industry. As they are in a mature and saturated market, they were struggling to stand out among their competitors.
The Challenge
Bill was part of the leadership team for Blue. He worked as the local General Manager, appointed by the head office when they decided a change was needed. His mandate was to double their revenue in 5 years, a challenging task given they were underperforming. Doubling the turnover of a business in an industry that is growing at only 3-4% was a herculean task.
The Approach
Bill decided to focus on the culture, leadership, and capability of his people so they could lift the performance of the business.
He worked with Team Focus and discussed a suitable approach. The following actions were decided:
Set a Strategy – Bill took a few months to engage with his team and develop a comprehensive strategy that included short and long term priorities;
Assess the Team – Bill used this time to assess the team members so he was clear on the development that was needed;
Implement Leadership and Capability Development – Bill decided on a suitable program and approach with Team Focus to develop his leaders so they could, in turn, develop their people.
The First Steps
Team Focus guides and coaches clients as they develop their people and culture. Workshops, coaching and other developmental activities are provided to help clients achieve desired outcomes.
In this case, Team Focus started by teaching coaching skills. The aim was for leaders to coach and develop their people. We ran a two-day workshop. Participants were taught a simple coaching tool that could be applied immediately. Each participant left the workshop with a clear mandate to coach their people.
A two-day follow up workshop was organised roughly 8 to 12 weeks later. Coaching performance was reviewed, additional coaching skills were added.
Thi was it for the first year of the program. Two workshops designed to teach coaching skills and to create a coaching and development culture.
Bill was regularly coaching his direct reports and driving them to coach their direct reports. Bill also kept the business focused on the strategy and priorities.
"Blue" started to see immediate results. Performance started to improve as the conversations and relationships between leaders and their reports started to take shape. People became clearer on their roles and the expectations of their leaders, priorities were clarified, decisions were made, and the business enjoyed stronger results.
The Ongoing Steps
In the second year of the program we ran three two-day workshops, 3 months apart. These were designed to continue the development of the leaders so they could develop their people.
The Results
The program was extremely successful. Leaders improved in areas like:
Setting clear goals and expectations and holding people to account
Reviewing performance
Clarifying roles
Problem Solving
Decisions Making
And building a culture to achieve their outcomes.
Within the first year "Blue" experienced an improvement in their performance. In the second and third years they enjoyed consecutive years of double digit growth in a market and industry that is almost stagnant. It's a remarkable turnaround in a short time frame.
The secret to success was:
creating a clear strategy and priorities;
teaching coaching skills first so leaders could start coaching their people;
driving leaders to coach team members on the skills they learned after each workshop;
creating accountability in the leadership team for the success of the program.
"Blue" is also experiencing other benefits like a more vibrant and engaged workplace, stronger employee engagement, greater contribution from team members, and a reduction in staff turnover. All of which continue to help the bottom line.